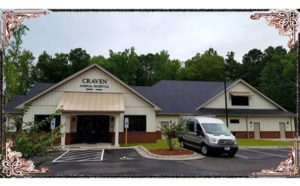 4603 Old Cherry Point Rd, New Bern
We will be hosting our official Grand Opening on Sunday, June 25th from 1:00 pm to 4:00 pm. We are honored and grateful for you our wonderful clients and the trust you have given us in caring for your pets.
As you know we moved to our new facility in May of this year and we have been working hard to make sure everything is ready. Please join us to mingle with our team, while learning more about your pet's health care and the services we provide. Let us provide you with a tour of our wonderful new facility designed with you and your pet's comfort in mind. We will be providing refreshments and fun swag for you and your pet.
We look forward to seeing you there!
For more information, call 252-637-4541 or our website.
Submitted by: The Doctors and Staff of Craven Animal Hospital