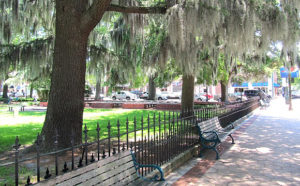 10th: ArtWalk throughout Downtown New Bern, 5:00pm – 8:00pm, presented by the Craven Arts Council at the Bank of the Arts. 252-638-2577.
10th: ARTcrawl presented by the Greater Good Gallery, 5:00pm – 8:00pm at the Isaac Taylor House and Gardens, and numerous locations in Downtown New Bern.
10th: Uncorked – A Wine Tasting, 5:00pm – 8:00pm at Nautical Wheelers of New Bern. Call 252-514-2553.
10th: The Phantom Playboys in Concert, 7:00pm – 12:30am at The City Laundry. Call 252-876-7007.
10th: "St. Patrick and The Battle of New Bern", 7:00pm at the Trent River Coffee Company. Call 252-514-2030.
10th – 11th: Neuse River Bridge Run (rescheduled from 2016) at the New Bern Riverfront Convention Center.
10th – 13th: Battles For New Berne, 11:00am at 7860 Hwy 55 W. in Dover. Hosted by Rains Brothers Camp 1370.
11th: 2nd Annual Sickle Cell Anemia 5K Walk-Run, starts at 8:00am at Union Point Park. Presented by The Neuse-Pamlico Sound Women's Coalition, Inc. Call 252-259-0162.
11th: St Patrick's Day Festival, 8:00am – 2:00pm at the New Bern Farmers Market. Call 252-633-0043.
11th: Tryon Palace Gardens Lecture Series, 10:00am at the North Carolina History Center. Call 252-639-3500.
11th: Renaissance Demonstration, 11:00am at The City Laundry. Call 252-876-7007.
11th: Social Lab Justice, 12:00pm – 4:00pm at Hugh Macrae Park, 314 Pine Grove Dr., (Shelter #5 and #6) in Wilmington, NC. Call 910-338-9832.
Listen to our latest Podcast to hear more about the latest happenings in New Bern and Beyond:

What are you doing this weekend?
Tell us what you think sending us an email. Visit New Bern Now's Facebook page or sign up for the latest updates by submitting your email address in the right margin on New Bern Now's website.
Wendy Card