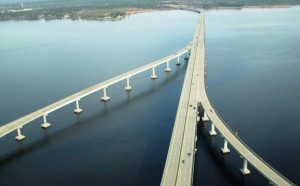 30th – 31st: Spring Choral Workshop and Conductor Masterclass Workshop at First Presbyterian Church Session House. Presented by Craven Community Chorus. Call 252-717-5667.
31st: 9th Annual Art at the Airport, 1:00pm at the Coastal Carolina Regional Airport Sculpture Park. Call 252-638-8591.
31st: Gifts from the Hand and Heart, 5:30pm – 8:00pm at J Murphy Smith Center, 508 Middle St. Sponsored by the First Presbyterian Church. Call 252-637-3270.
31st: Vellamo in Concert – Traditional and Original Music from Finland, 7:00pm at the Trent River Coffee Company. Call 252-514-2030.
31st – Apr 1st: The Complete Works of William Shakespeare, 8:00pm at The City Laundry. Call 252-876-7007.
1st: Downtown Dare Race in New Bern, Registration: 8:30am; Race: 10:00am. Starts in empty field beside Persimmons/The Galley Stores (Broad and East Front Streets). Proceeds benefit the Open Door Scholarship at The Epiphany School of Global Studies.
1st: National Park Day at the New Bern Civil War Battlefield Park presented by the New Bern Historical Society. Call 252-638-8558.
1st: Easter Eggstravaganza, 11:30am at Craven Community College. Call 252-638-7200.
1st – 2nd: Lanterns on the Lawn: A Family Campout, from 4:30pm – Sun at 10:00am at Tryon Palace. Call 252-639-3500.
1st: Once on this Island, Jr., 7:30pm at the New Bern Civic Theatre. Call 252-633-0567.
1st: The Complete Works of William Shakespeare, 8:00pm at The City Laundry. Call 252-876-7007.
2nd: Lecture on "An Ordinary Founder: Richard Dobbs Spaight Sr.", 2:00pm in the Cullman Hall, North Carolina History Center.  Email Bob Husson.
2nd: Religious Community Services presents Faith through Song, 3:00pm – 5:00pm at Centenary United Methodist Church. Call 252-633-2767.
Listen to our latest Podcast to hear more about the latest happenings in New Bern and Beyond:

If you don't have time to listen to the entire episode, click here to see the show notes and listen to parts of the episode.
What are you doing this weekend?
Tell us what you think sending us an email. Visit New Bern Now's Facebook page or sign up for the latest updates by submitting your email address in the right margin on New Bern Now's website.
Wendy Card