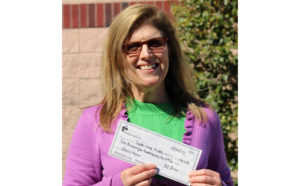 Partners In Education recently awarded a Spring Cycle PIE Grant to Valerie Nasser, Military Liaison Counselor for Craven County Schools.
The $1,482.86 grant, "HOST Team Summit (Helping Our Students Transition," will support military-impacted students and HOST team members with the transition-related stress and social acceptance they experience during a move to a new school, freeing them to focus on the academic expectations in their new classrooms.
For more information on how you can contribute to the PIE Grant program, contact Darlene Brown at 252-514-6321.
Submitted by: Darlene J. Brown, Executive Director, Craven County Partners In Education