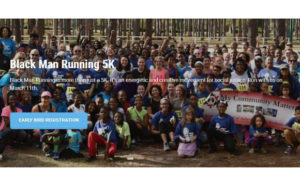 The Free Movement Project will bring people together for a Social Justice Lab: A day of social justice workshops, hands on art activities, and community dialogues at the Black Man Running 5K.
Join Social Lab Justice on March 11, 2017 from 12pm – 4pm at Hugh Macrae Park, 314 Pine Grove Dr., (Shelter #5 and #6) in Wilmington, NC.
The Social Justice Lab takes place shortly after the race and is free and open to the public.
Free Movement is a collaborative laboratory of creativity, freedom, and activism led by a team of artists and organizers. Learn more at FreeMovementProject.org.
Please call Martha Foye at 910-338-9832 for more information.
Submitted by: Martha Foye