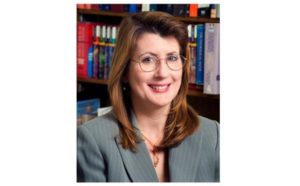 Continuing its Bicentennial Celebration, First Presbyterian Church, New Bern will host, in partnership with the Rothermel Foundation, Reverend Cynthia L. Rigby, Ph.D. on Sunday, March 5, 2017. Professor Rigby is a member of the faculty of Austin Presbyterian Theological Seminary, Austin, Texas and has been cited as one of the greatest theologians of our times. She is a 1986 magna cum laude graduate of Brown University. She received her master of Divinity from Princeton Theological Seminary in 1989 and her Ph.D., magna cum laude from Princeton Theological Seminary in 1998.
An energetic scholar, Professor Rigby is the author of more than thirty articles and book chapters. She is the author of The Promotion of Social Righteousness and is currently completing a book titled Shaping our Faith: A Christian Feminist Theology.
The senior minister of First Presbyterian Church, New Bern, Reverend Dr. William L. Hawkins has invited Professor Rigby to speak at both the 8:25 and 10:55 am services in the church Sanctuary at 400 New Street, New Bern. Her sermon is titled "Free to Be." She will also present a lecture at 2:00 pm on "Reclaiming 'Freedom': Presbyterianism in the United States of America." A reception will follow in the Session House adjacent to the Sanctuary.  All events are open to the public.
For more information, call 252-637-3270 or visit their website.
Submitted by: Nancy Newman