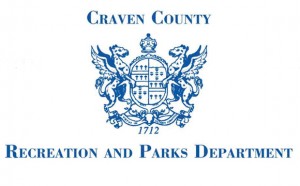 The 2017 Neuse River Senior Games and Silver Arts will be held April 24-May 11 at various locations in Craven County. Senior Games are for individuals 50 and over featuring competition in many Olympic type sports. Silver Arts registrants can participate in Heritage, Literary, Performing or Visual Arts. Registration packets may be picked up from the Craven County Recreation & Parks Department at 406 Craven Street. The early registration deadline is March 17 and the late deadline is March 24. For details, contact Mark Seymour at 252-636-6606.
Craven County Recreation and Parks is offering a girls junior sand volleyball league for girls age 12 through high school. This program will be on Sunday afternoons from March 26 through the end of April.  The program is designed for players with past experience.  This will be a program that will involve playing and strategy led by Karrie Hanford. You do not need a partner to register.  Space is limited.  For more information, email Billy Wilkes or call 252-636-6606.
We are also sponsoring a four week youth tennis clinic at Creekside Park.  Learn to play this lifetime sport with Randy Bridgman who will teach you the basics. Clinic time is each Wednesday starting at 5:30pm beginning March 29 for four weeks. Ages 9-13 are eligible to participate and the cost for the clinic is $50 per participant.  Email Billy Wilkes or call 252-636-6606 for more information.
For more information, visit Craven County Recreation and Parks website at:  https://cravencounty.recdesk.com/recdeskportal.
Submitted by: Billy Wilkes, Assistant Director, Craven County Recreation and Parks