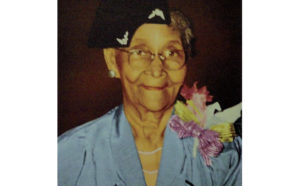 New Bern Historical Society Lunch & Learn – February 8th
The Rhone sisters – Charlotte, Henrietta, Carrie, and Amy — lived and worked in New Bern from the mid-1870s until middle 1960s, but their legacy as community leaders lives on today. Charlotte was the first African American registered nurse in the state, and perhaps in the country. She was also the first black social worker in Craven County rising to Assistant Superintendent of the County Welfare Department. Deeply committed to rebuilding the black community after the Great Fire of 1922, Charlotte and her sisters were founding members of the Climbers Club in 1921 and were instrumental in opening the West Street Library for blacks. The dynamic sisters owned and managed the Rhone Hotel, one of only a handful of hotels in eastern NC for black travelers.
On Wednesday February 8, 2017, retired Trent Park Elementary School Principal Carol Becton will share the story of the Rhone Sisters at the New Bern Historical Society's Lunch & Learn.  Mrs. Becton worked in the Craven County School System for 34 years, and has served the community on many Boards and organizations. She is an active member of Theta Beta Omega chapter of Alpha Kappa Alpha sorority and the New Bern Climber's Club, serving as chaplain in both organizations. So, she is just the one to tell this story.
Lunch & Learn starts at 11:30 a.m. at the Chelsea Restaurant, 335 Middle Street, New Bern. The cost is $16 for Historical Society members and $18 for non-members; lunch is included. Advance reservations must be made in by calling the New Bern Historical Society at 252-638-8558, or can be ordered at NewBernHistorical.org. Lunch choices are Chicken Bruschetta, with mixed veggies and rice pilaf or Shrimp and Grits.
Submitted by: Kathy Morrison, New Bern Historical Society