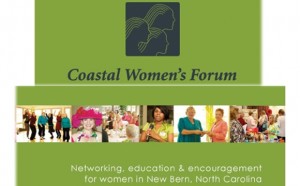 Coastal Women's Forum will hold its next Dinner Meeting on Tuesday, January 3, at 6:00 PM., at the Chelsea Restaurant in New Bern. Informal networking will begin at 5:30 PM.
It's easy to get caught up in New Year resolutions, diets and drastic changes, but could being grateful and appreciating what we already have be the answer? Join CWF for the first dinner meeting of 2017, and shift your focus from the typical resolutions to the simple practice of Gratitude. Guest speaker, Michelle Benko, will share her personal path to daily gratitude and how you, too, can begin to feel at peace and in balance in 2017.
The deadline for reservations is noon on Monday, January 2. For more information or assistance with registration, contact Dinner Coordinator, Jo Johnson at 252-636-3777.
To learn more about what Coastal Women's Forum has to offer, or to register online, visit CoastalWomensForum.com.
By Contributing Author: Penny Zibula, Six Legs Will Travel