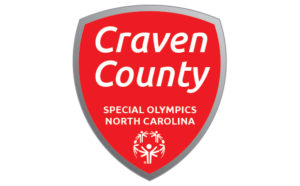 Craven County Special Olympics will be having their 1st Polar Plunge on Saturday, January 21st at Courts Plus outdoor pool at 2911 Brunswick Ave in New Bern.
This is a fund raising event for Craven County Special Olympics. The Individual entry fee is $25, Children under 18 $10 and the Team entry fee is $200 (teams can have up to 6 members).
Special Olympians plunge for free and all Plungers will be given a free long sleeve t-shirt.
You can register on line at SONC.net, on-site registration at 9am. Plungers will be Freezin' for a Reason beginning at 10am.
For more information contact Steve Aster.
Submitted by: Pat Drake, UPS Store of New Bern