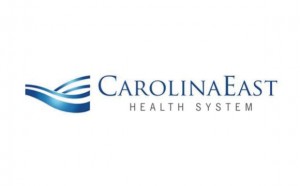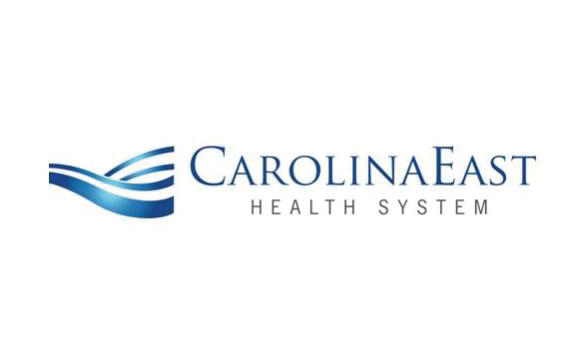 Construction Requires Three Month Detour upon Arrival and Departure
The largest expansion and renovation in the 53 year history of CarolinaEast Medical Center is necessitating detours when entering and exiting the main parking lot beginning December 7, 2016 to allow for much needed safety renovations of  main lot. During the three months the parking lot will undergo renovations, visitors will enter at Emergency Drive, adjacent to patient registration. Ample signage will then direct them to take an immediate right and park in the available spots. Upon leaving, patients and family members will exit at a temporary cut-through exit leading to Hospital Drive and then onto Neuse Boulevard at the stoplight. Again, ample signage, as well as CarolinaEast staff, will be available to assist with wayfinding for guests. Along with the newly constructed main entrance to the hospital, the Hospital Drive entrance is expected to reopen in March, 2017.
This closing of a portion of the parking lot in front of the hospital is necessary to level the grade and reconfigure parking to enhance safety. "The logistics are challenging but not insurmountable," said Leslie Allen, Vice President, Facilities and Safety. Once complete, the new parking area will boast a garden, clearly distinguishable walkways, more easily navigable parking spaces and heightened safety.
"We are definitely experiencing some growing pains and apologize for the inconvenience," said Allen. "We appreciate the public's patience and promise you that, in the end, the new women's and children's health pavilion, expanded emergency department and all the other components of this build will be well worth it," she added.
The new tower being built to the right of the main entrance will house a new post-surgical care area, an expanded clinical laboratory, a chapel, snack shop and gift shop and an administrative suite. The existing laboratory area will be renovated to accommodate a much needed emergency department expansion.
The entire expansion and renovation is anticipated to be complete by the close of 2018. The 2017 New Year will see the groundbreaking for the new comprehensive cancer center to be built on the opposite side of the 350 bed medical center campus, also with a 2018 completion.
"We ask for patience as we build the best for our growing region," said Allen.
Submitted by: Megan McGarvey, Director, Public Relations, CarolinaEast Health System