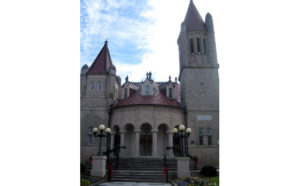 Centenary United Methodist Church in New Bern is hosting a GriefShare program for those who have lost a loved one and are concerned about the upcoming holidays. "Surviving the Holidays" is being presented this Saturday, November 19th from 10am – noon. All are welcome!
Our Surviving the Holidays seminar is especially for people who are grieving a loved one's death. You'll learn:
– How to deal with the many emotions you'll face during the holidays
– What to do about traditions and other coming changes
– Helpful tips for surviving social events
– How to discover hope for your future
We will meet at the Centenary United Methodist Church offices at 309 New St. in Room 206, New Bern. Contact 252-637-4181 for more information.
There is a charge of $5 for a work book.
Submitted by: Ron Bonina