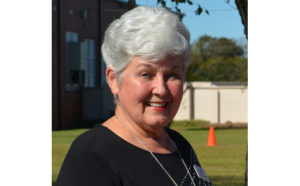 In recognition of her outstanding service as a board of education member, Craven County Schools is excited to announce that Vice Chairman, Ms. Linda Thomas has been selected to serve on the North Carolina School Board Association's 2016-2017 All-State School Board.  The All-State School Board is comprised of eight board members from across the state.  These individuals have made significant contributions to their school systems during their tenure and were peer-nominated for the Raleigh Dingman Award or the School Board Leadership Award.
The official announcement will be made at the North Carolina School Board Association (NCSBA) Awards Ceremony at their Annual Meeting in Greensboro, North Carolina on November 17, 2016.
Congratulations to Ms. Linda Thomas on this special honor that recognizes her contributions to Craven County Schools and public education across North Carolina.
Submitted by: Jennifer Wagner, Director of Public Relations, Craven County Schools