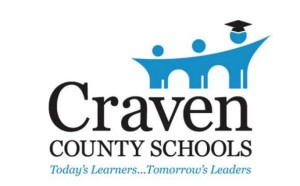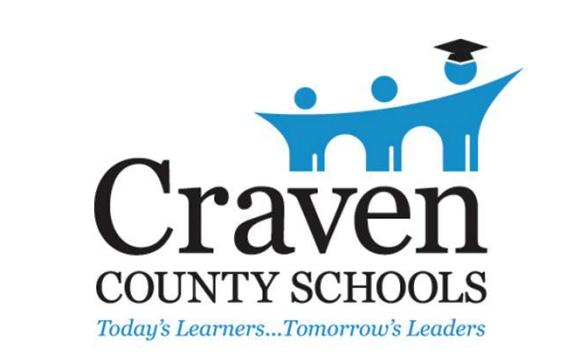 On September 8th, The State Board of Education released the North Carolina accountability data for the 2015 – 16 school year.  This data includes student academic progress, and as required by state legislation, School Performance Grades.  The School Performance Grades are calculated based on 80 percent of the school's achievement score and 20 percent on students' academic growth.
Highlights from Craven County Schools data include:
– 23 out of 25 of our schools (92 percent) received an overall School Performance letter grade of C or higher; which is a slight increase from last year by one school while outperforming the overall state's performance by 27%.
– 22 out of 25 schools (88 percent) also met or exceeded growth, this indicator is 14.4 percent higher than the state average.  Growth is used as an indication of the rate at which students in the school learned over the past year.  The standard is roughly equivalent to a year's worth of growth for a year of instruction.  Growth is reported for each school as Exceeded Growth Expectations, Met Growth Expectations, or Did Not Meet Growth Expectations.
This table shows the school performance grade, EVAAS growth status, and performance composite for grade level proficiency by school.
Superintendent, Meghan Doyle, EdD shares, "Craven County Schools has shown great improvement in the last year in state measures of student and school performance. I am excited about the gains that our system has made. Yet, there is more work to do. Craven County Schools continues to focus on improving the academic outcomes for students. This data set is a significant indicator of the success of students in meeting grade level standards. As a system we strive to continue to improve and provide the highest quality system of schools to the citizens of Craven County for our students and our community. As much as these grades tell a part of the story, it is a small part of the overall impact that our teachers have on each of our students. Put simply, these numbers describe the ability of our students to perform on multiple-choice tests of achievement. Our students also demonstrate their mastery in performances, projects, cooperative learning experiences, and in workforce development classes that are not explicitly described in the school accountability model. There are many other data points to share and I look forward to providing this rich information to our community as we spread the great news about the strength of the Craven County School System."
Review Craven County Schools data here: NCPublicschools.org/accountability/reporting
The North Carolina School Report Cards will officially be released on October 18, 2016. The School Report Cards offer information about student achievement and attendance, class size, school safety, teacher quality, school technology and other topics for the 25 public schools in Craven County as well as all other school districts across the state. Information for the Report Cards is compiled annually and available by school, district and state levels at NCPublicsShools.org/src/.
Submitted by: Jennifer Wagner, Director of Public Relations, Craven County Schools