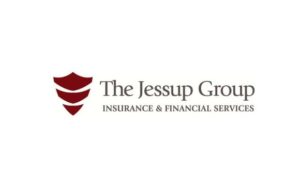 We are excited to announce that Marc Jessup Insurance has recently released a re-branding campaign highlighting the addition of Property and Casualty lines to the products offered by the agency as well as publishing a new logo.  The Jessup Group name change represents the evolution of Marc Jessup Insurance, which primarily served the health insurance and life insurance market, to The Jessup Group which offers a full suite of all insurance services including Auto, Home, Commercial, Life & Health Insurance as well as Group and Employee Benefits.
"Our business has been focused on the needs of individuals and businesses in the New Bern and surrounding areas for nearly three decades.  We recognized a need to expand our services to include all Property and Casualty lines and felt that updating the branding of the company would emphasize our new focus." said Marc Jessup, Principal and Owner of Marc Jessup Insurance and The Jessup Group. "Now all clients of Marc Jessup Insurance will gain access to more choices in terms of coverage options."
Rather than represent one provider, The Jessup Group works with many of the country's top-rated insurance companies. Services include business insurance, personal insurance for the home or car, health and life insurance for employees and beyond.
"Superior customer service and expert advice will continue to be the priority of The Jessup Group." said Jessup.  "We look forward to serving new clients as well as our existing clients and as always providing personal service as trusted insurance advisors at all times."
The Jessup Group and Marc Jessup Insurance have proudly served Eastern North Carolina since 1987 as a full service insurance agency, offering affordable individual and group health, life, disability, dental and long term care products with an expansion into the Property and Casualty lines in 2016.  The office is located at 3542 Dr. MLK Jr. Blvd., New Bern, NC.  For more information, visit TheJessupGroup.com.
Submitted by: Debra Tomchesson, Sales Executive, The Jessup Group