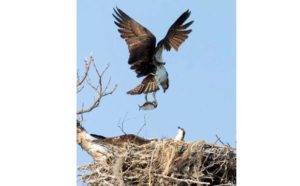 For the month of August the New Bern-Craven Public Library presents a most unusual Featured Artist, the Coastal Photo Club.
Instead of displaying one artist's vision the exhibit will show images created by numerous local photographers. The art works will range from high art mono chromatics to wildly stylized images of fantasy in full color. Members traditionally let their interests run from wildlife to architectural, from portraiture to humor, from gritty photo journalism to fine art.
Please join the library in sharing this beautiful exhibit from many of your friends and neighbors.
Exhibit runs from August 4th to August 31st with the Reception on Thursday, August 4th at 7:00 pm. The reception is open to the public and is a great way to meet the artists.
Submitted by: Alan Welch, Coastal Photo Club