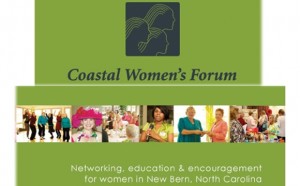 The Coastal Women's Forum will hold its first Dinner Meeting for 2016 – 2017 on Tuesday, August 2 at 6pm, at the Chelsea Restaurant in New Bern. Informal networking will begin at 5:30pm. The Kick-off of CWF's New Year will include an introduction of this year's Board, including new President, Jane Maulucci. Jane will outline her theme for the year (Who Do You Know?), Also, a panel of veteran members will talk about the value of being a Coastal Women's Forum Woman.  Hint: Attendees should come "picture ready".
The deadline for reservations is noon on Monday, August 1. For more information or assistance with registration, contact Dinner Coordinator, Jo Johnson or 252-636-3777.
To learn more about what Coastal Women's Forum has to offer, or to register online, visit CoastalWomensForum.com.
Submitted by: Penny Zibula, Six Legs will Travel