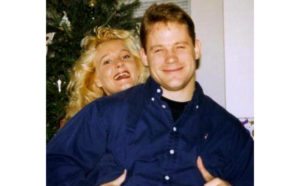 Some people may think Memorial Day is a day to honor and thank active duty, veterans, and retirees. Although we're very thankful for their service, it's actually a day to remember the fallen military that paid the ultimate sacrifice for our freedoms. Veterans Day honors those who have served and Armed Forces Day honors those currently serving.
With that said – we're giving families a chance to remember their loved ones by posting a Memorial Day Tribute and honor those who lost their lives as they fought for our freedoms.
Depending on how you grieve, it may be very hard to share stories of your loved ones who are no longer with us.
I truly understand as I lost my brother while he was serving in the Army and I was the Decedent Affairs Officer at Naval Hospital Cherry Point and at times it was almost unbearable to try and console military families who were grief stricken by their loss.
A couple of days ago I submitted a tribute about my brother because I want his memory to live on through his friends and our family.
We've partnered with LifePosts.com  and they will be turning your stories into full-fledged memorial pages. You will never be charged, and you can add as much as you'd like to it once published. They will be permanently preserved in the Internet Archive, too.
The above photo is of SFC Nathan Ross Chapman with his wife Renea. SFC Chapman was a Green Beret and the First American Soldier killed by enemy fire in Afghanistan. If he was alive today, he would be watching his children, Brandon and Amanda grow up. Find out more about Nathan by visiting LifePosts Editorial Page.
Special thanks to Ned Berke and the LifePosts Team for giving our community the opportunity to honor our loved ones and make sure that they aren't forgotten.
Share your memories by submitting a Memorial Day Tribute here.
Please let me know if you have any questions or comments by sending an email or calling 252-638-6858.
Sincerely,
Wendy Card