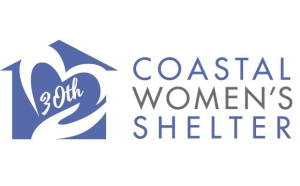 We interviewed Kathy NeSmith, Fund Development Coordinator for the Coastal Women's Shelter to learn more about this event.
Listen to our interview here:

Havelock Police Department presents the 2nd annual Charity Pickleball Classic "Don't be silent on Domestic Violence-Make A Racket!"
When: June 4th, 2016
Where: Havelock Recreation Center
Cost: $20 registration prior to June 1st (Includes breakfast & lunch)
Cost for Spectators: $8.00 (non participant)
Register at Havelock Recreation Center or Coastal Women's Shelter
This is a social and fun event without prizes, you get to hold the bragging rights until next year!
"Blind draw" event categories: Intermediate and "Dinkers and Slammers"
Proceeds benefit the Coastal Women's Shelter.
Submitted by: Kathy NeSmith, CWS Fund Development Coordinator, Coastal Women's Shelter