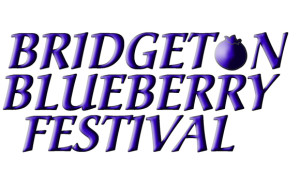 Blueberries have always been an integral part of the town of Bridgeton, NC, bringing in locals and visitors to pick your own!
Now, the Bridgeton Community Watch is bringing the celebration of blueberries back to the people of Bridgeton, Craven County, and eastern North Carolina!
This summer, on June 25th, from 10am – 5:00pm, Bridgeton will revive the first annual BlueberryFest!
The festival will have an array of local crafters, vendors selling goods, and businesses from Craven County to help celebrate the luscious, tangy bite of the local blueberry! Planning is underway to share blueberry baked goods, blueberry pancakes, a blueberry baking competition, activities for kids, displays for the adults, dogs for adoption from the Colonial Humane Society, music entertainment for all, great food, and lots of snacks for everyone!
Bring your cameras, bring your kids, bring your grandma, your cousins, your neighbors, your in-laws, and help us celebrate the blueberry!
Show off your special Blueberry Recipe by entering it in the Blueberry Bake off Contest!
Here's the Blueberry Contest Rules and here's the Blueberry Bake-Off Entry Form.
Look for updates on Facebook at "Bridgeton BlueberryFest."
If anyone would like to participate as a volunteer, a vendor, or a donor/sponsor, please contact Sherri LeFever, Producer, Bridgeton Blueberry Festival.
Submitted by: Alan Welch and Danielle Glynn