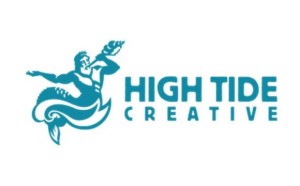 High Tide Creative, a full-service marketing and advertising agency located in New Bern, North Carolina, has been selected as the agency-of-record (AOR) for Lenoir Memorial Hospital. High Tide will work with Lenoir Memorial to create a large scale branding campaign that will shine a spotlight on the hospital's outstanding services and employees.
"Lenoir Memorial is already a leader in Eastern North Carolina with some of the best medical talent, cutting edge equipment and progressive therapies available," said Todd Willis, president of High Tide Creative.  "Our job is simply to help tell the story of the great work already being done by their dedicated staff."
Based in Kinston, NC, Lenoir Memorial Hospital plays a critical role in meeting a variety of healthcare needs within the community. A not-for-profit hospital, Lenoir Memorial offers quality inpatient, outpatient and preventative health services by a qualified staff of over 100 physicians.
The branding campaign will include elements such as a new hospital tag line, advertising campaign, community outreach and social media support.  High Tide will work with both hospital leadership and general staff to define the most effective means of communicating with external and internal audiences in order to best articulate the extraordinary care being offered at Lenoir Memorial.
"High Tide will be the perfect partner to spread the word about the great things happening at Lenoir Memorial, such as the opening of the McCain Heart Center, the new cancer fighting linear accelerator machine, and top hires in areas of general surgery and pulmonology," said Barbara LaRoque, Marketing Director at Lenoir Memorial.  "We are so proud of the quality of services we provide and now High Tide will help Eastern North Carolina understand that you can access exceptional healthcare right in your own backyard."
Submitted by: Amber McCracken, High Tide Creative