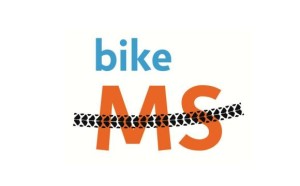 Bike MS is introducing an exciting new initiative for women of New Bern called Women On Wheels (WOW). Chapter Bike MS Director Dani Clayton said, "WOW is a Bike MS initiative geared at encouraging more women to engage in the sport of cycling. The mission is to introduce more women to the sport, help them learn how to safely ride on the road and provide them with opportunities to network with other women in their area all while raising funds for an incredible cause. The program is a collaboration between Society staff and local community leaders."
New Bern resident and Bike MS: Historic New Bern planning committee member Cherie Davis is organizing this initiative in New Bern through a kick-off event on April 4th. The event will be at Morgan's Tavern and Grill at 5:30pm for a meet and greet social with Society staff and other ladies interested in WOW.
Women on Wheels Kick-off Event
April 4th at 5:30pm
Morgan's Tavern and Grill
235 Craven Street
New Bern, NC
Joining WOW
Davis says that joining is simple, and she encourages ladies to bring a friend. She said, "We will ride every Tuesday and Thursday at 5:45 promptly, from Flythe's Bike Shop on Trent Road. Everyone is always invited." Davis also said, "We welcome ALL levels of riders.  Nobody gets left behind…this is VERY important for the women to know.  We will always have an experienced cyclist in the back as well as the front."
Davis is a retired Registered Nurse and has worked with MS patients in the past.  She has been cycling with the Society for six years, where these two elements of her background just came together for her. When Dani Clayton approached her about the WOW project, she said, "it was exactly what I have been looking for; the opportunity to find like-minded women to ride with.  We have had an excellent response from the beginning and I believe when the word gets out that we "ride" and not "race", others will join us."
Early and ongoing treatment with an FDA-approved therapy can make a difference for people with multiple sclerosis.
For more information, contact the National MS Society at NationalMSSociety.org or 1-800-344-4867.
Submitted by: Sarah Merritt, Manager, Public Relations, National Multiple Sclerosis Society