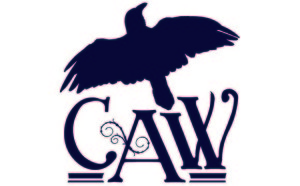 Community Artist Will would like to invite everyone to downtown New Bern for a wonderful evening of holiday cheer and art as we celebrate our last ArtCrawl of the year! Our local area artists can welcome you in to their warm galleries and studios and send you home with gifts that are truly one of a kind. From Craven to Broad Streets, our artisans will have their creativity on full display.
Kick off your evening enjoying the work of Ed Macomber, who will be presenting his holiday of New Bern prints at Studio 413, 413 Broad St. This is the first time in some years Ed has offered prints of his award winning art. Middle Street scenes of the last 4 decades during Christmas bring his dear friend Willie Taglieri to mind, and to whom they are dedicated to. Ed will sign all prints sold.
Brian Cordoza and The New Bern Arts and Wellness Center, 919 Broad St, is hosting a Holiday Social. Bring an unwrapped toy in support of the Salvation Army Angel Tree program and help someone make this holiday extra special for a child in need.
Next door to Studio 413, you will find CAW's own Center for the Arts, featuring a gallery full of handcrafted jewelry, pottery, woodworks, as well as photographs and paintings from area artists. Enter through our door at 415 Broad St, and you will also find the working studios of Eileen Wroe, Nada Behr, Dee Dee Mayer, and Sandy Bruno. Sara Arje will be there selling her handmade holiday cards, perfect to include with any gift!
In the back, potter Ben Watford will be demonstrating his talents with his wheel, and lead you to into Artisan Square. This spot in front of Michaele Rose Watson's studio becomes a magical place to be for every ArtCrawl event, featuring handcrafts, painting, photographs and music. Michaele will be hosting the last kiln firing of the year and anyone who works with clay can add their bisque clay creation in this firing. Bring your work to her studio anytime starting today up to Friday by 3:00pm and your work will be part of a wood firing technique that is over 2000 years old.  Dan (Jam) Phillips & Friends will be performing your favorite songs and is always open to requests.  If you are a musician, bring your instrument and join Dan and many more artists that will be gathered for an evening of warmth around the kiln and music in the air at Artisan Square.
Local painter Chris Wagner will be in his new studio above Fine Art at Baxters with his work, featuring landscapes and portraiture. GeeVee Meyer will be down the hall in her studio with her paintings as well.
Arden Lindsey will be setting up at the Stardust Gallery with Dara Morgan. Arden will be displaying original paintings of her own as well as her photography and various pen and ink prints of varying subject matter.  Additionally, she will have for sale Otto Florshuttz Vintage Core Sound Decoys.
Leslie Tall Manning will be at the Next Chapter Bookstore for an author meet and greet, selling and signing her women's fiction novel, GAGA.
Stop in to MJ's Raw Bar for a bite to eat, and enjoy the works of Lee Hood, Lisa Bisbee Lentz and Carol Jones hanging on the wall. You will also find the works of all three, as well as the work and cheerful company of photographer Jon Derby at the Greater Good Gallery at 228 Craven Street.
We are all looking forward to a wonderful evening of art and creativity; come be a joyful part of it!
Submitted by: Community Artist Will