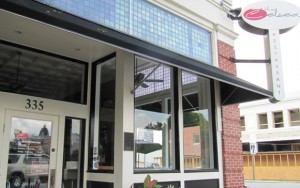 If you're looking for somewhere to eat on Thanksgiving Day, the following restaurants will be open.
–  37th Street Pizzaria, 2402 Neuse Blvd., 633-5444
–  Baker's Kitchen, 227 Middle St., 637-0304
–  Beer Army Burger Company, 313 Pollock St., 288-5814
–  Buffalo Wild Wings, 3102 Dr MLK Jr Blvd., 635-9464
–  The Chelsea, 335 Middle St., 637-5469
–  Christoph's on the Water, 100 Middle St., 638-3585
–  The Flame Restaurant & Banquet Centre, 2303 Neuse Blvd., 633-0262
–  Half Time Pub and Grill, 3325 Dr MLK Jr Blvd., 672-8777
–  Harvey Mansion Historic Inn, 221 S. Front St., 635-3232
–  Golden Corral, 400 Hotel Dr., 638-4010
–  IHOP, 3400 Dr MLK Jr Blvd., 633-7800
–  Triple Play Restaurant/Bar, 1706-E Hwy 70E, 635-3010
–  Waffle House 3303 Dr MLK Jr Blvd., 635-5220; 1000 Hwy 70 E, 672-9800
You can choose from restaurants serving their regular menus to special meals. Besides the traditional Thanksgiving meal with all the fixings, The Chelsea is also offering a couple of unique dishes to include Blackberry Elk and Champagne Dill Grouper.
If you're wondering, the Restaurants with links to their website are New Bern Now's Sponsors.
Please call in advance as you may need a reservation.
Tell us what you think by commenting below or sending us an email. Visit New Bern Now's Facebook page or sign up for the latest updates by submitting your email address in the right margin on New Bern Now's website.
Wendy Card