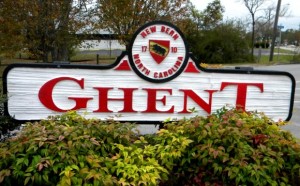 The Ghent Neighborhood Association in partnership with the Twin Rivers YMCA will be hosting a festive evening of hayrides, hot cocoa, caroling, and traditional lighting of the luminaries on December 12.
The hayrides begin at 5:30 at the YMCA parking lot where hot cocoa will be served.
Carolers from around the area are invited to participate and roam the neighborhood.
Bring small flashlights to see the carol words, which will be handed out.
Santa said he would make an appearance since.
The luminaries will be lit after dark.
For more information, contact Vana Prewitt at 252-288-5663.
All events are free and open to the public.
Submitted by: Vana Prewitt, Ghent Neighborhood Association