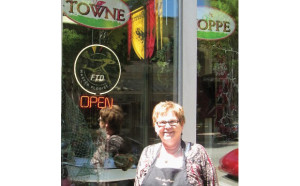 75% off all retail merchandise (excludes fresh flowers and live plants) Come and get it before it's too late!
We'll be open Wednesday 9am-3pm, Thursday – Closed, Friday and Saturday 9am-5pm.
Closing Sale ends Saturday the 28th at 5pm. Please share this post!
All merchandise, displays, fixtures, bookcases, equipment and supplies will be sold.
Visit Lou's Towne Shoppe and Florist at 233 Middle St. #111 or call 252-636-3484.
Submitted by: Pam DuVal, President/Owner, Promised Hearts Inc.