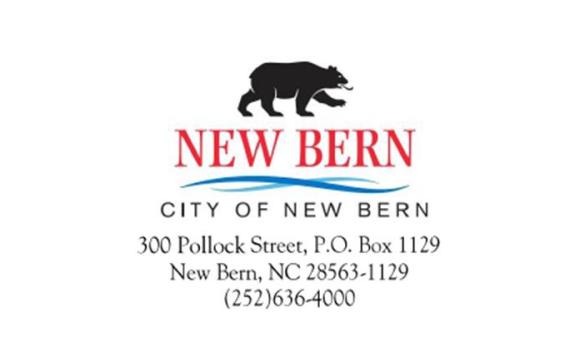 City officials are encouraging residents to take precautions with significant rainfall and the possibility of flooding expected over the next few days. A flood watch has been issued for all of eastern North Carolina through tomorrow with up to seven inches of rain forecast for our region. "Although hurricane Joaquin appears to be tracking off our coast, we can't let our guard down," said City Manager Mark Stephens. "We're already seeing significant ponding on roadways and some flooding due to a stationary front along the coast. We anticipate that will continue through the beginning of next week."
Residents should expect some flooding especially in low-lying and flood prone areas. In New Bern, these low-lying areas include, but are not limited to: Woodrow, Duffyfield, North 2nd Avenue, North Hills Drive, Cooper's Landing, Hazel Avenue and Attmore Drive.
City staff activated stormwater pumps at Rose Street and the Jack Smith Creek Stormwater Wetlands site earlier this week in an effort decrease retention levels and increase capacity. The pumps come on automatically once water levels rise. Stormwater crews have also spent the last several days cleaning drainage outlets along major corridors. "As this coastal storm sets in, we anticipate some roadways may be blocked temporarily due to floodwaters," said Mr. Stephens. "It might be a couple days before routes reopen."
Additional staff and emergency responders are working through the weekend to respond to power outages, utility damages, flooding and water/sewer issues. Customers can call Utilities Control at (252)636-4070 to report these issues. If you do not reach an operator, leave a detailed message on the nature of the outage or damage and a representative will call you back. In an emergency, dial 911.
"Conditions will worsen with more rain and heavy downpours expected over the next several days," said Mr. Stephens. "It is critical that residents heed the direction of public safety officials. Floodwaters can be dangerous, even deadly. They can sweep away cars and people in an instant and turn yard furniture and debris into deadly moving objects."
The City's Emergency Operations Center on Highway 55 has been prepared and stands ready for mobilization should the need arise to do so. "We're getting supplies ready and going over preparedness checklists. Residents should be doing the same," said Mr. Stephens. The leaf and limb disposal site on Country Club Road has been prepped for high-volume traffic and large debris removal. Damage assessment teams are staged and ready to respond, if necessary, once the storm passes.
Residents are strongly advised to subscribe to the City's emergency alert system, CodeRED. It's free and it alerts subscribers to emergencies within the community either through text messaging, emails, or phone calls. You can sign up on the city website or download the CodeRED app to your smartphone. On the website, go to Departments, then Fire Rescue Department, then click on Web Links under the Misc tab.
The City will post additional storm updates and information, as necessary, to its social media platforms. Follow us on Twitter at "@CityofNewBern" or on Facebook at "CityofNB."
Submitted by: Colleen Roberts, Public Information Officer for the City of New Bern