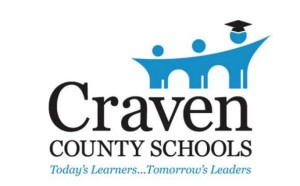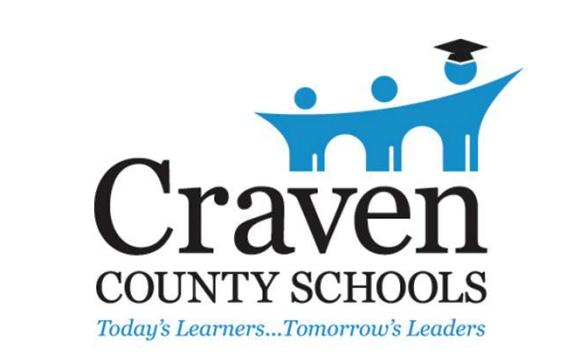 Dr. Eleanor B. Patrick, Principal of Trent Park Elementary School, has been selected as the 2015 Principal of the Year for Craven County Schools. In her role as Principal of the Year, she will serve as the local advisor to the Board of Education and will represent Craven County Schools in local, regional and state events. Patrick's selection qualifies her to compete with other local award recipients for the Southeast regional Principal of the Year title. From the regional winners, one will be named the 2015 Wells Fargo Principal of the Year.
Patrick, who recently obtained a Doctorate in Educational Leadership and Administration from the University of North Carolina Wilmington, was selected from a field of five finalists including: Debra Hurst-W. J. Gurganus Elementary, Melisa Thompson-Bridgeton Elementary, Tabari Wallace-H. J. MacDonald Middle, and Marilyn Brown-Graham A. Barden Elementary. Each finalist submitted a written portfolio and interviewed with a local selection committee on September 30.
During the interview Patrick discussed processes that have been implemented in her school to ensure that learners at all levels are receiving the academic rigor and the remediation or enrichment that they need. "We have what's called Tiger Time and it's an intervention across all grade levels. Everyone is involved and we have strategically aligned students with teachers that can best meet their needs. We routinely analyze our data and if there are deficiencies we work to determine what we need to do differently to get the students where they need to be. In the morning instead of waiting idly for 30 minutes after breakfast, we have a group of students that work with an online math program for extra practice. The teachers at Trent Park are dedicated and a group voluntarily stays after school to tutor students and I even take a group myself. One child went from a II to a IV on the EOG and our 3rd grade math scores are 13% higher than the previous year, so the things that we're doing are working."
Patrick said in her portfolio, "Student success is the first priority of our school and having a successful school requires contributions from all staff members." Patrick realizes that student achievement is a joint effort and further stated in her portfolio, "Teachers thrive when they feel connected to their school and their colleagues. This is only possible when there is a strong professional learning community. Designing structures that allow for instructional practices to be shared amongst the teaching staff builds opportunities to continuously improve our actions and leads to higher student achievement."
The Wells Fargo Principal of the Year Award was introduced in 1984 to recognize outstanding leadership in North Carolina's schools and the role of the principal in establishing an environment conducive to the pursuit and achievement of academic excellence. Wells Fargo sponsors the award in conjunction with the N.C. Department of Public Instruction.
Each district winner will receive monetary awards from Wells Fargo in recognition of their achievement and will continue in the regional selection process. The culmination of the Principal of the Year Program is a ceremony in Raleigh where the statewide winner is announced. The announcement is set to coincide with the N.C. State Board of Education meeting. The N.C. State Superintendent and other State Board members will also attend this event.
Submitted by: Jennifer Wagner, Director of Public Relations, Craven County Schools