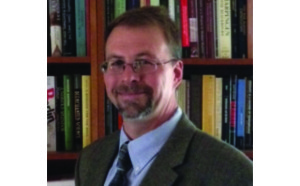 Free lecture held at Tryon Palace's North Carolina History Center – July 25
North Carolina Wesleyan College assistant professor of history Chad Ross will continue Tryon Palace's free World War I lecture series at the North Carolina History Center Saturday, July 25, from 2-3 pm. Ross' "Injured Soldiers: Wounded Societies" lecture will explore how the new weapons of World War I changed the way armies cared for their wounded, both on the battlefield and when they returned home.
Governments and general staffs had certainly planned for war, invasion and victory, but the breadth and variety of battlefield trauma overwhelmed them all and forced the creation of new diagnostic tools, treatments and care networks. Every European army had to learn how to treat their wounded soldiers. Ross' lecture will highlight some of those experiences and the changes made in medical treatments as a result.
Ross holds a PhD in modern German history from the University of Missouri and is an expert on 19th and 20th century Germany, society, health and politics.
This free lecture is part of an ongoing lecture series held throughout the summer in collaboration with the exhibition "North Carolina in the Great War," open through Sept. 13 at the North Carolina History Center.
For more information call 252-639-3500 or visit tryonpalace.org.
Upcoming events at Tryon Palace include:
July 28: Jonkonnu Workshop
August 8: Tryon's Tots: Discovering the Kitchen Garden
August 8: Race, Rights, and the Great War
August 15-16: Civil War Living History Weekend
Submitted by: Craig  Ramey, Marketing and Communications, Manager, Tryon Palace