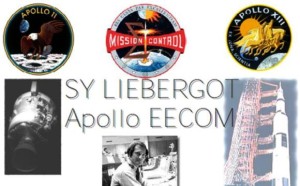 Thursday, June 18th at 2:00pm
Epiphany School Auditorium
Come hear Sy Liebergot, Apollo Mission Flight Controller and author, share his personal experiences in Mission Control during the Apollo 11 (first moon landing) and Apollo 13 (nearly fatal) missions. Sy will be presenting motivational remarks to Middle and High School students based on his experiences during those historic and important missions.
Sy worked the EECOM station in Mission Control when the Command Service Module explosion occurred on Apollo 13. As lead electrical engineer on duty at the time, he was instrumental in troubleshooting and diagnosing the problem with the spacecraft. His analysis of the available data led directly to the decisions that saved the lives of astronauts Jim Lovell, Fred Haise and Jack Swigert.
Seating is limited, so please contact John Riley at 803-413-4768 to reserve your seat if you plan to attend. Tickets and seats are free, but they must be reserved in advance. All Middle and High School students and their families are invited.
Submitted by: Rhonda Bernthal, Director of Advancement, The Epiphany School of Global Studies