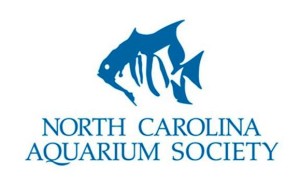 The North Carolina Aquarium Society is proud to announce Susan Moffat Thomas of Trent Woods, NC was recently elected to serve a three-year term on the North Carolina Aquarium Society Board of Directors.
Executive Vice President Mark Joyner said "Susan brings a strong background of leadership in the nonprofit arena that will be a great asset to the NC Aquarium Society. The Aquarium Society provides private support for conservation initiatives, educational programs and operation of the three state Aquariums located at Fort Fisher, Pine Knoll Shores, and Roanoke Island, and the newly-rebuilt Jennette's Pier in Nags Head.
Founded in 1976 and operated by the North Carolina Department of Environment and Natural Resources, the Aquariums inspire appreciation of North Carolina's diverse aquatic environments.  In the past fifteen years, all three Aquariums have been expanded and modernized, adding larger displays and exciting new creatures like sharks, otters, and jellyfish. In 2011, Jennette's Pier was rebuilt and joined the Aquarium family as a landmark fishing, education and tourism resource. At all four locations, popular live animal displays and hands-on education programs are enjoyed by 1.5 million annual visitors.
Moffat Thomas, recently retired as the Executive Director of Swiss Bear Downtown Development corporation for the past 29 years, provided executive public management and leadership of downtown initiatives for the private nonprofit responsible for spearheading and coordinating the revitalization of New Bern's downtown and its waterfront.
In addition to numerous awards Swiss Bear received during her distinguished career, personal awards include being a recipient of the Order of the Long Leaf Pine, the Gertrude Carraway Award of Merit from the Historic Preservation Foundation of North Carolina, New Bern Rotarian of the Year, Civitan Citizen of the Year, New Bern Women's Club Citizen of the Year, NC Main Street Champion Award, NC Festival & Events Association Best Director of the Year, and Life Time Service Award from the New Bern Historical Society.
An active member of the community, she served on many local and state organizations' boards during her career, currently serving on the NC Museum of History Associates, New Bern Historical Society and the NC Aquarium Society.
NC Aquarium Society President Neal Conoley said, "Moffat-Thomas will be an asset in the Society's work of securing grants, private funding and long term planning efforts. This private public arrangement helps keep the Aquarium visitor's experience fresh and exciting."
The NC Aquarium Society is a 501(c)(3) charitable organization and has earned a coveted 4-Star rating from Charity Navigator, the nation's largest evaluator of nonprofits.
For more information or to become a member of the NC Aquarium Society call 919-877-5500 or go to www.ncaquariums.com.
Submitted by: Amy Hammond, Sales/Communications Assistant, New Bern/Craven County Convention and Visitors Center