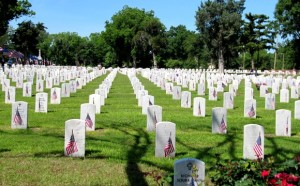 It was a beautiful Memorial Day as hundreds of people gathered at National Cemetery in New Bern to remember those who paid the ultimate sacrifice while serving our Country.
I had the pleasure of joining Windye Barton, an Interactive Journalism Student at American University, today in Downtown New Bern. Windye and I talked with visitors and residents while she worked on her class project. Her assignment was to ask one question to people on the streets while capturing their answers on video.
The question was, "What does freedom mean to you?" We were very moved by a lot of the responses. I'm looking forward to seeing the edited version; stay tuned as it will be shared on New Bern Now.
Special thanks to our active duty, reserve, retired, and veterans of the Armed Forces!
Please feel free to share your answer of "what does freedom mean to you" with us by commenting below or sending us an email. Visit New Bern Now's Facebook page or sign up for the latest updates by submitting your email address in the right margin on New Bern Now's website.
Wendy Card