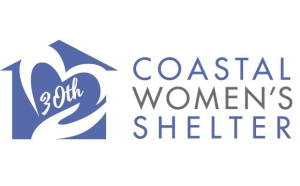 Dr. Susan Lucas has been hired as the Coastal Women's Shelter (CWS) Executive Director.
Lucas previously worked for CWS from January 2012 until April 2014 as the New Choices Coordinator and Volunteer/Fund Development Coordinator.
"My heart is drawn to what CWS does for women, men, and children in our area. I knew that I needed to step into leadership to draw on my past experiences and hopefully take the agency in some new directions," said Lucas.
She earned her bachelors and masters degrees in sociology from Case Western Reserve in Cleveland, Ohio, and doctorate in sociology from Penn State. Lucas spent 31 years at Penn State working as a graduate student and as a staff member. Her last position was as Assistant Dean for Equity and Diversity.
After moving to New Bern in 2007, Lucas volunteered for five years for various organizations such as CarolinaEast and MERCI Clinic, and served on the board for the Coastal Women's Forum. Lucas looked for the opportunity to apply her experience dealing with women's and equity issues.
"I wanted to get back to my non-profit roots having worked for a non-profit agency in college," said Lucas. "We know how domestic violence impacts the larger society and we can literally change the world if we can change attitudes toward domestic violence."
CWS has expanded its outreach taking advantage of the fact they are celebrating its 30th year anniversary. The organization has taken initiatives with the local high schools and police departments, stepped up fund raising efforts, and continue to work in strong positive partnership with agencies such as Promise Place, Craven Community College, CarolinaEast, Coastal Community Action, and the Salvation Army. Lucas would like to see the CWS safe house renovated, adding bathrooms and sleeping space, and find ways to diversify their funding sources.
"Our 30th is a bittersweet anniversary. On one hand, we wish we were no longer needed but on the other we are extremely blessed by community support to be able to continue what we need to do," Lucas said.
For general information about Coastal Women's Shelter, please visit www.coastalwomensshelter.org or visit their Facebook page at www.facebook.com/CWSNC.
Submitted by: Carey Ashcroft, Fund Development Coordinator, Coastal Women's Shelter