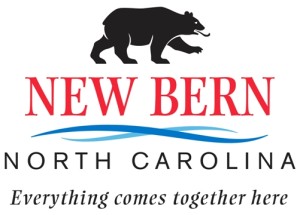 New Bern Fire Rescue personnel are visiting area elementary schools one last time before school lets out, encouraging students to stay safe this summer. Next week, fire rescue staff are hosting meet and greet opportunities with the public at five local schools. Staff will visit Ben Quinn, Creekside, J.T. Barber, Oaks Road, and Trent Park elementary schools during the morning carpool and school bus drop off. The staff members will bring various fire suppression vehicles and equipment as a way of introducing the kids to their local fire department.
"This is an opportunity for us to say hello to the kids and their families in a friendly atmosphere," said Interim Fire Rescue Chief Bobby Boyd. "Many times, kids see us responding in a dangerous situation and the stress of that situation can be scary for a child. This opportunity helps remove that scariness. We get to say hello to the kids, encourage them to stay safe this summer, and send them into school with a smile."
The meet and greets have been very popular and developed as part of a partnership between the City of New Bern and Craven County Schools. "The kids like it. The parents like it. It's a win-win for all of us. We hope everyone will stop and say hi," said Chief Boyd. Fire Rescue personnel will be at the schools for about a half hour each morning at 7:30.
The meet and greets begin Tuesday, May 26th at Creekside Elementary School. Wednesday, New Bern Fire Rescue will visit Ben Quinn; Thursday, Oaks Road; Monday, June 1st Trent Park Elementary; and Tuesday, June 2nd J.T. Barber.
Submitted by: Colleen Roberts, Public Information Officer, City of New Bern