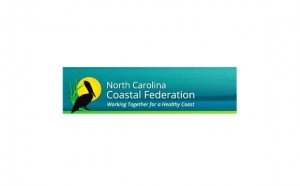 The N.C. Coastal Federation will once again offer Kayak and Yoga trips to Jones Island with Second Wind Eco Tours. The paddle will start from the Cedar Point Wildlife Landing in the Croatan National Forest and cross the waters of the White Oak River to Jones Island. You'll learn about the living shoreline and oyster habitat restoration projects there, and will be able to relax under the shade of giant oak trees during a gentle yoga session. Afterwards, you'll have the opportunity to enjoy a swim from the beach.
This year, trips are scheduled for June 20 and August 8 from 9 am to 12 pm. The price with a kayak rental is: $35 for federation members; $45 for nonmembers. If you bring your own kayak the price is: $20 for federation members; $30 for nonmembers.
Learn more by clicking this link to our webpage. To register please call Second Wind Eco Tours at 910.325.3600.
Submitted by: Rachel Bisesi, Coastal Education Coordinator, North Carolina Coastal Federation