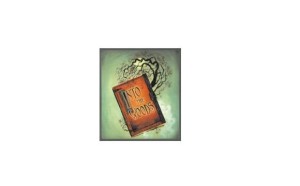 May not be suitable for young children
May 8, 9, 15, 16, 22, 23 @ 7:30pm, May 10, 17 @ 2pm
1987 Tony Awards – 9 nominations, 3 wins, 1997 Drama Desk Award,
New York Drama Critics Circle Award
Book by James Lapine, Music and Lyrics by Stephen Sondheim.
Directed by Bryan Taronn Jones, Produced by Michelle Dove, Musical Direction by Deanie Singleton
The Brothers Grimm hit the stage with an epic fairytale about wishes, family and the choices we make. The story follows a Baker and his wife who wish to have a child, Cinderella who wishes to attend the King's Festival, and Jack who wishes his cow would give milk. When the Baker and his wife learn that they cannot have a child because of a Witch's curse, the two set off on a journey to break it. Everyone's wish is granted, but the consequences of their actions return to haunt them later with disastrous results. They learn the hard way that happily ever after isn't always so happy after all.
Angelina Doyle, Executive Director of NBCT said, "Into the Woods is an intricate production with memorable fairytale characters with a not so classic twist.  The musical is set to the complex and hauntingly beautiful soundtrack of Stephen Sondheim and performed by NBCT's finest actors. Into the Woods is a fine example of what live theater is all about!"
NBCT continues to build upon better relations with other organizations that help enhance our events and our mission statement:  To enrich, empower, include, educate, and entertain.
Tickets: $17 in advance, $19 at door, $10 for Students and Active Duty Military with ID, plus tax.
Tickets can be purchased by calling the box office at 252-633-0567 or by ordering online at www.newberncivictheatre.org. Visit us at www.facebook.com/newberncivictheatre.org
Call 252-634-9057 for more information.
Submitted by: Gayle Albertini, Gayleforce Design