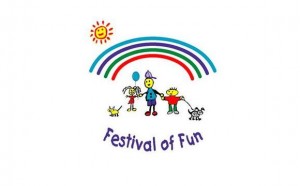 This year will mark the fifteenth year for Eastern North Carolina's premiere
Children's event, the Festival of Fun!
This annual Festival is right around the corner, so mark your calendar for April 18!
Join us at Union Point Park in downtown New Bern from 10am – 3pm for a day full of games, inflatable rides, costumed characters, great food, stage performances, a petting zoo, kid-friendly vendors, educational information, arts & crafts, and fun.
For more information, call Nicole Jacobs Dewar at 252-639-2902.
Submitted by: Nancy Donahue, New Bern Parks and Recreation