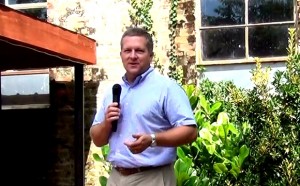 As you break out of your winter routine and begin to make household and yard cleaning lists, it's a good time to take a look at your website and decide what needs cleaning there as well.  We always clean our houses best when we are expecting guests.  You are expecting guests to visit your website, right? Use the checklist below to help you think about what you can be doing better with your company or organization's website.
Spring cleaning list for your website:
Update Content
No aspect of your website is as important as the content that you display there. After all, your site visitors come to your website to learn something about you, your organization, or the particular subject matter they are looking for. You want them to find value when they come to your site and not the same information they saw there two or three years ago. Content is important for your sites search ranking as well. Gone are the days of stacking your site with keywords. Google's new search algorithms actually penalize sites for doing that now. Your visitors want great content and so does Google. That should be enough reason to get cleaning.
Get Responsive
Last year the number of mobile internet users surpassed desktop users (Tech Crunch Article) and the numbers continue to get further apart. There is a very good chance your website visitors are viewing your site on their mobile device. Have you taken a look at your site on an iPhone / iPad or Android phone / tablet? Is your text legible? Pictures cut off? If your site is not showing up well on mobile devices, you need to find out how to make your website responsive.
Review Social Strategy
You should think of your website as you organization's basecamp on the internet. That is where you share your best content and have your "call to action" clearly visible (Your call to action is what you want your visitor to act on while visiting your site – join email list, request your free material, fill out a contact form to ask for a quote, etc.). Your social connections (Facebook, LinkedIn, Twitter, Instagram, etc.) are your outposts. As you engage with users on your preferred social platforms, the goal should always be to get them to return to basecamp with you. It's a good time to determine if you need to spend more time on one social platform than another. Can you determine where you are being most effective? Set some goals for what you want to accomplish there.
Check Analytics
Are you using Google Analytics to track your website traffic? Did you know that an analytics package can tell you how many users visited your site during a specific period, whether they are new or returning users, what browser they used, whether they used a desktop or mobile device, did they arrive via search term or a link, and how long did they spend on the site.  All of this information is important when you want to determine how to make your site better.
Refresh Design
You should be changing the look of your website every couple of years or so. Design trends change and in order to remain visually appealing, your site should change as well.
By Contributing Author: Jeremy LeRay, New Bern Web Design