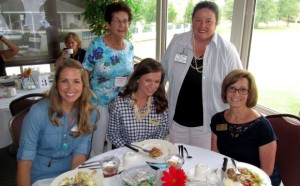 The Coastal Women's Forum will hold its December Lunch Meeting from noon to 1:00pm on Wednesday, December 17 at The Emerald at Greenbrier.
Registration will begin at 11:30am.
The cost is $12.00 for members and $17.00 for guests. Pre-registration is required by noon on Monday, December 15.
Check or cash payment will be accepted at the door.
This month's lunch will be a celebration of the holiday season.
For more information, or to register, contact Lunch Coordinator, Mary Ann LeRay, at 252-671-7815.
Submitted by: Penny Zibula, Coastal Women's Forum