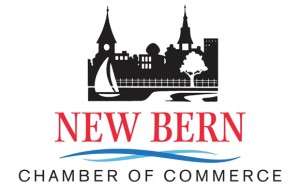 The Chamber Continues To Roll Out Its
Member Engagement Campaign
Beginning in January, the New Bern Area Chamber of Commerce will be holding a series of monthly workshops that will help members better understand the new enhanced on-line easy to access tools available to all members through the new Member Information Center (MIC).
Chamber membership now provides all members exclusive access to specialized tools to promote their respective business or organization. "Our members may now login in at any time to update their account information and start using these new features to promote their business, build an on line presence that will help members better engage with the  membership community and prospective customers, and save our members valuable time.", states Kevin Roberts, President, New Bern Area Chamber of Commerce.
The work-shops will help members understand how to enhance their directory listing, post hot deals and member-to-member incentives, post job openings, advertise events, and network with other members, along with a host of other important topics. Note – due to limited seating, only two individuals per business/organization can be permitted for any one session.
The workshops will be held in the Chamber Meeting room.
The session dates & times are:
Wednesday, January 14, 2015, 8 – 9am
Wednesday, February 4, 2015, 8 – 9am
Wednesday, March 4, 2015, 8 – 9am
Wednesday, April 1, 2015, 8 – 9am
Members may register on-line at http://business.newbernchamber.com/events, where they may select the workshop of their choice. If you prefer, you may also register by emailing Amanda Campbell at the Chamber or by calling 252-637-3111.
Located in beautiful historic downtown New Bern at 316 S. Front Street, the New Bern Area Chamber of Commerce serves to positively cultivate economic stability for the local community by partnering with local businesses to promote and engage its members so they are positioned not only to succeed, but thrive. For information about the benefits of membership, please contact the chamber at 252-637-3111.
Submitted by: Millissa True, SBS Forward LLC