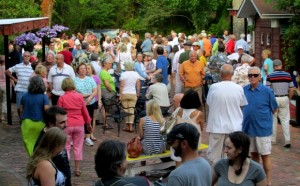 When someone asks, "What is New Bern Now", my standard answer is "It's a community website and publication". But it's much more than that…it's a Community Cooperative Effort.
In 2009, New Bern Now was founded on the idea of creating a "One Stop, Information Shop" for the Greater New Bern, NC area.
It's a place for visitors and residents to discover what our beautiful town and surrounding areas have to offer. We believe that if people learned about our local businesses, non-profits, events, etc., hopefully they will support them and ultimately connect people with our community.
Although NBN was initially created as a website, we are proud of the fact that with the help from friends, we have grown into a multi-service media company to promote the greater good of our community.
We couldn't have grown without the encouragement and help from our community! We really appreciate everyone who have sent us articles, community announcements, and press releases. We also really appreciate our advertisers for supporting our efforts.
You can sign up to receive daily emails to stay up to date on the latest information by subscribing our "RSS Feed". All you have to do is enter your email address in the RSS box (right side of screen). Once you enter the email, "please check your inbox for a verification message from "FeedBurner Email Subscriptions", the service that delivers email subscriptions for New Bern Now NC. You will need to click a link listed in this message to activate your subscription. If you don't see a confirmation e-mail in a reasonable amount of time please check your bulk/spam folder".
You can also subscribe by visiting New Bern Now's new RSS feed here.
We believe that New Bern Now is truly a "Community Cooperative". Without your support, I would have given up a long time ago.
Tell us what you think by commenting below or sending us an email. Visit New Bern Now's Facebook page.
Sincerely,
Wendy Card