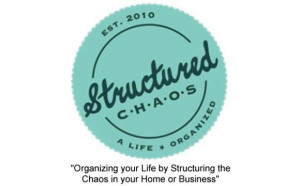 This week began with a holiday – Labor Day. And though we all enjoy a long weekend and an extra day of rest, typically this means the rest of the week will be a wee bit more chaotic. Now that summer is officially over all the season of holidays is upon us, how do you stay productive amid the breaks and distractions? Here are a few tips from Tanya:
Plan ahead. Be sure to make your lists as the ideas come to you and keep them with you. Have a tablet with a page for regular and holiday meals, gifts, appointments you need to make, and so forth. Add to it as you think of things, including the amount of money you are willing and able to spend.
Schedule your time. Don't expect to go to every holiday event you are invited to and commit to those you want to attend and can afford to attend. Then remember to add them to your calendar and any plans you need to be prepared to attend on your lists mentioned above.
Manage expectations. We all think we are going to do things better or different this holiday season and by January we have made another resolution to plan earlier, schedule better, and be OK with the drama of family and friends. Go into this season with the determined mindset that you will do your best and that is good enough!
Realize that the holidays are challenging to everyone for different reasons. For some, it will be their first holidays without a loved one. For others, it will be the first season they have been away from their home. And for all of us, it is a time of high excitement and high stress. Most people truly want to simply visit with others, reminisce on the last year, and enjoy the relationships.
Consider making this year's holidays about time – for you, your family, your friends. Plan for them, schedule for you, and manage it all with much more enjoyment and purpose. After all, what's a holiday for if not to reflect and appreciate our lives and those in it? Here's to you and yours!
For more, visit my blog: www.structuredchaos.biz/blog.  For more information, call 252-665-3424.
By Contributing Author, Tanya Roberts, Structured Chaos