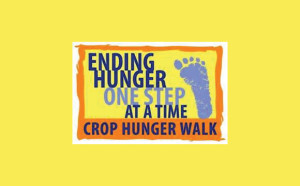 We all care about hungry people, but what can one person do?
You can join the New Bern CROP Hunger Walk on September 28th to raise funds to help hungry people around the world and here in our own area.
A portion of the proceeds stays right here at Religious Community Services (RCS) Food Pantry and Soup Kitchen.
Registration is at 2:00pm; Walk starts at 3:00pm at Union Point Park.
For more information, please call 888-297-2767.
Submitted by: Donna Wright, New Bern CROP Hunger Walk