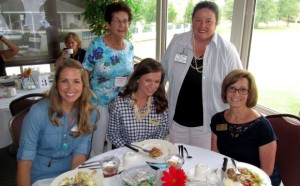 Coastal Women's Forum will hold its September Lunch Meeting from noon to 1:00 p.m. on Wednesday, September 17 at The Emerald at Greenbrier. Registration will begin at 11:30 a.m.
The cost is $12.00 for members and $17.00 for guests. Pre-registration is required by noon on Monday, September 15. For guests – check or cash payment will be accepted at the door.
This month, Amber McCracken, Executive Director of Current Communications, will share her expertise on building your brand, reputation and business by developing a public relations and marketing strategy that works. For more information, or to register, contact Lunch Coordinator, Mary Ann LeRay, at 252-671-7815, or via email at maleray1@gmail.com.
Submitted by: Penny Zibula, Coastal Women's Forum