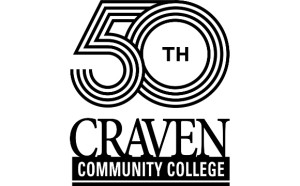 Craven Community College will celebrate its 50th anniversary with a Community Day on 9/27/14 at its New Bern campus (800 College Court).
The community will enjoy entertainment, activities for children, displays, international films, educational open house, and will learn about past, present and future of Craven!
The college is very excited about the opportunity to thank the community for its 50 years of support during its anniversary celebration.
The Community Day event is sponsored by the Craven Community College Foundation. Visit www.iamCraven50.com.
Submitted by: Deborah Kania, Director of Marketing, Communications & Development Liaison, Craven Community College