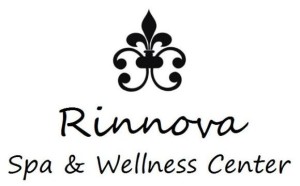 Will Now Be Free to the Public
Rinnova Spa and Wellness Center, Eastern North Carolina's premier full-service medical spa, announced today that all fitness classes offered will be free of charge to everyone, with no membership required.  There will be six regularly scheduled classes available on a first-come, first-served basis including zumba, spin and yoga.
"We really have a commitment to wellness in this community," said Eleni Kaniaris, Manager of Rinnova. "Now anyone in the area can meet their fitness and wellness goals by making full use of this great opportunity with highly skilled instructors to improve their health and fitness routine."
Beginning immediately, the following free classes will be available:
Monday:
5:30 PM Zumba Tone with April Daniels (45 minutes zumba, 20 minutes toning)
7:00 PM Spin with Rene Lewis
Tuesday:
6:00 PM Hot Yoga with Michelle Phillip
Wednesday:
8:30 AM Spin&Zen with Melissa Rankin (45 mins spin, 30 mins yoga)
7:00 PM Yoga with Michelle Philipp
Thursday:
5:30 PM Zumba Tone with April Daniels
These classes are for all fitness levels.  Here is a description of each:
A gentle Yoga class will aim to building internal heat by practicing moderately challenging movements while focusing on strong spinal alignment and breath-work.
A 60-minute Hot Yoga class utilizes a heated room to improve circulation and metabolism while strengthening the cardiovascular system and detoxifying the body and rejuvenate the skin.
A high-energy, 45-minute Zumba Tone class is an exhilarating, easy-to-follow way to burn calories and have fun! Zumba will be followed by an additional 20-minute light floor toning and cool down session.
Conducted on stationary bikes, Spinning classes will put a jolt into anyone's boring workout routine with fun music and plenty of cardio to give you the ride of your life!
Spin and Zen gives the best of both world's with 45 minutes of energizing music and motivational coaching focused aerobic training followed with a half hour of yoga to cool and calm the body.
Providing free fitness Classes is an update driven by a desire to build a healthy community and is part of Rinnova Spa & Wellness Center's commitment to deliver the most fulfilling wellness routine for those who take advantage of this incredible opportunity.
Rinnova Spa & Wellness Center believes in a total body renewal and offers services including fitness, facials, skincare, massage, nails, waxing, weight loss and nutrition counseling.  Rinnova is an extension of the Zannis Center For Plastic Surgery.
To sign up for a fitness class or to schedule an appointment, please visit their website at www.rinnovaspa.com or call 252-649-1617.  Rinnova is located at 2109 Neuse Boulevard in New Bern.
Submitted by: Amber McCraken, Executive Director, Current Communications