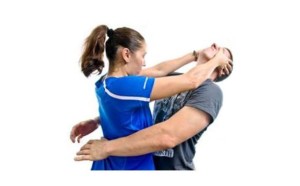 Ladies, Sharpen your greatest Weapon: Your Intuition.
Want to learn how? 
Now forming Ladies Self Defense Classes! 
Pre-register Now For Classes Starting: Wed July 9, 2014!
Classes will be $10 a class and will be held every Wednesday at the West New Bern Recreation Center.
We can teach you to feel better about yourself by replacing fear with knowledge. There are no guarantees and there is not one perfect technique – there is only one you and we can help make you the best you can be.
In the techniques taught, you will learn sensitivity – when you move it's instinctual. If and when you ever need to protect yourself, you want to be able to move automatically and effectively not get caught up in the fear.
Knowledge is empowering!
This class will teach you to defend yourself with amazingly simple and effective techniques taught by a Woman for Women! Simply put you do not have to be a Martial Artist to learn to defend yourself.
For more information contact Master Lisa DeJesus at 252-876-5801 or visit newberntkd.com — at West New Bern Recreation Center.