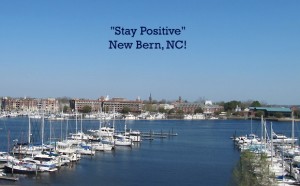 We are happy to announce that New Bern Now's website is up and running! We moved it to a different server because of previous web hosting issues.
As most of you probably know, I learned how to create a website by reading a Book for Dummies to create New Bern Now (NBN) in 2009. With the help from Graphic and Web Designer, Lisa Bisbee-Lentz (Member of NBN's Team) we converted the old website and blog into a WordPress website in 2012.
The past couple of weeks have been very difficult as I don't have any formal training on the technical aspects of web development. After trying to deal with coding issues and the web hosting service, I finally gave up and asked for help from our friend, Jeremy LeRay. Jeremy owns New Bern Web Design and he's also part of our Team as a Contributing Author for website and social media marketing.
If you've sent any information to me and you haven't seen it on the website, it will be published very soon as I finally have peace of mind. New Bern Now is up and running and all issues have been fixed!
If you've subscribed to receive emails and you aren't receiving them, please enter your email address in the RSS box (right side of screen) to continue to stay up to date on the latest information! You can also subscribe by visiting New Bern Now's new RSS feed here.
Thank you for visiting New Bern Now and we appreciate your patience!
Sincerely,
Wendy Card