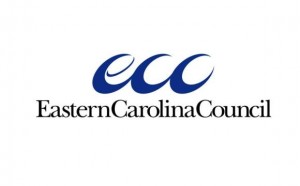 Local Efforts to Raise Awareness about Elder Abuse and Neglect Planned in Our Community
This Sunday, June 15, will mark the 9th annual observance of World Elder Abuse Awareness Day. Individuals and organizations across the nation, state, and local communities are taking a stand to raise awareness about elder abuse. The Eastern Carolina Council Area Agency on Aging (ECCAAA) is coordinating events to educate the public about the different types of elder abuse.
This year's theme: One Person, One Action, One Nation, United Against Elder Abuse serves as a call-to-action for individuals, organizations, and communities to raise awareness about abuse, neglect, and exploitation of seniors. ECCAAA plans to take part in the 2nd annual Elder Abuse Awareness Walk in Lenoir County this Friday, June 13 at the NC Veterans Home, 2150 Hull Road, Kinston. The event starts at 11:00 a.m. and various community agencies including the NC Veterans Home, Lenoir Council on Aging, and the Lenoir Department of Social Services will take part in the walk.
"The public has not really embraced elder abuse as a public policy issue, it lacks a clear public identity and the older adult most often suffers in silence, however; it's a type of family violence," says Tonya Cedars, Human Services Director, ECCAAA, "we are working at the local and state level to bring attention to this issue through advocacy and outreach like the awareness walks." ECCAAA hosted an Elder Abuse Awareness Walk in Jacksonville last week. Community partners such as Onslow Department of Social Services, Brook Stone Nursing Facility, Community Advisory Committee members as well as local citizens participated in the walk.
In North Carolina, more than 21,000 reports of abuse, neglect, and exploitation of vulnerable and older adults were made to the state's 100 county departments of social services in 2013. According to NC Adult Protective Services (APS), self-neglect (unsafe/unsanitary living conditions, lack of medical care, malnutrition/dehydration, hoarding, poor hygiene, not wearing suitable clothes for the weather, confusion) accounts for the majority of the cases reported to APS in our state.
According to the Administration on Aging, every year an estimated 5 million, or 1 in 10 older Americans, are victims of elder abuse. Experts believe for every case of abuse or neglect reported, as many as 23.5 cases go unreported. Research shows that older adults who are abused, neglected, or exploited are three times more likely to die within ten years than those who are not.
For more information about reporting elder abuse or to attend the Elder Abuse Awareness Walk in Lenoir County this Friday, June 13 call ECCAAA at 252-638-3185.
ECCAAA is part of the national aging network established through the Older Americans Act. Our agency will advocate, plan, develop, and support a comprehensive system of quality services designed to attain and preserve the quality of life, health, and independence of older adults, individuals with disabilities, and caregivers. ECCAAA serves nine counties: Carteret, Craven, Duplin, Greene, Jones, Lenoir, Onslow, Pamlico, and Wayne.
Submitted by: Jillian Hardin, Eastern Carolina Council Area Agency on Aging