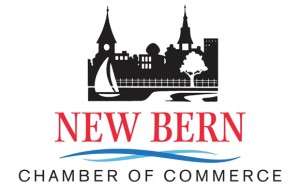 A thank you to our small businesses, shop local! Celebrating Small Business Week, May 12 through May 16, 2014.
Join us for our 21st Annual Reverse Drawing on May 30th! Stepping Back in Time at the New Bern Farmers Market – gates open at 6:15pm. Title Sponsor: Texas Steakhouse & Saloon.
Tickets are $100 each admit 2 people for dinner and one chance in 250 to win $10,000 or one of the fabulous door prizes.
Parrot Head Kick off the Summer Party at New Bern Farmers Market on June 20th:
Presenting Sponsor: Trent Cadillac Buick – GMC
Randy Knight & Doug Cayton are back to help us kick of the summer and to entertain us with Jimmy Buffett's greatest hits!  Gates Open at 6:15pm until 10:30pm. Tickets are $8 in advance or $10 at the gate. Children 12 & under are admitted free with a paid adult. No coolers, food or pets allowed. Tickets may be purchased online, at the New Bern Chamber of Commerce or at Mitchell Hardware.
3rd Annual Bern Summer Blast. Meet us at the Point on July 12 at Union Point Park, New Bern! Rain location is the Sudan Shrine Auditorium.
Presenting Sponsor:  Weyerhaeuser Company
Band Sponsor:  Trent Cadillac Buick – GMC
Gates Open at 1:30 p.m
Opening the Concert –  Spare Change (3:00 to 5:00 p.m.)
Emily Minor – (5:30 to 7:30 p.m.) American Idol Contestant
The TAMS – (8:00 to 10:00 p.m.) Headliner, back by popular demand
Tickets are $15 in advance, $20 at the Gate, Children 12 & under are free with a paid adult.
No Coolers, food or pets permitted inside the park.
Handicap Parking available.
Must show ID
Tickets are available online, at New Bern Chamber of Commerce and Mitchell Hardware
Submitted by: Teresa Suhrie, Director of Membership Development & Special Events, New Bern Area Chamber of Commerce